Texas Gladden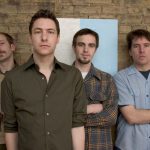 Ive gone back to the Library of Congress and Alan Lomaxs massive collection of folk song and folk tale recordings for another listen. Through 1959 and 1960, Lomax travelled the southern states of Alabama, Arkansas, Georgia, Kentucky, Mississippi, Tennessee and Virginia, revisiting some folk singers and discovering others. This part of Lomax legacy is explored in the LoCs publication, The Southern Journey of Alan Lomax: Words, Photographs And Music.
In Virginia, Lomax continued his recordings with old friends Texas Gladden and Hobart Smith, siblings from a family of folk singers and preachers. Born Texas Anna Smith in 1894, Texas extensive collection of memorized songs included traditional Anglo-Saxon/Celtic ballads, church songs, and regional material. First recorded by Lomax in 1941, her songs and stories were compiled as Rounder Records Texas Gladden: Ballad Legacy.
That album is now available on CD. Many of the songs are unaccompanied in the traditional style; others are sung accompanied by Hobart on guitar. Alan Lomax considered her, along with Jean Ritchie, one of the finest singers of traditional Appalachian ballads living. The wife of a laborer, taking factory jobs herself and raising nine children, Gladden could not be said to have a music career in the modern sense. However, she joined others in a folk concert at Carnegie Hall and performed by request for Eleanor Roosevelt. By the time she passed away in 1967, artists including Joan Baez were giving her credit for carrying on the tradition.